Sexually transmitted infections (STIs)
What is an STI?
A sexually transmitted infection (STI), is any bacterial or viral infection that can be passed on through unprotected sexual contact. This includes vaginal, anal or oral sex, genital contact and sharing sex toys.
It doesn't matter how many times you've had sex or how many partners you've had anyone can get an STI.
Protection from STIs
Use male or female condoms every time you have vaginal or anal sex.
If you have oral sex cover the penis with a condom, or the female genitals and male or female anus with a dental dam.
If you are not sure how to use condoms correctly see our condom page.
Avoid sharing sex toys. If you do share them, wash them or cover them with a new condom before anyone else uses them.
Common STI symptoms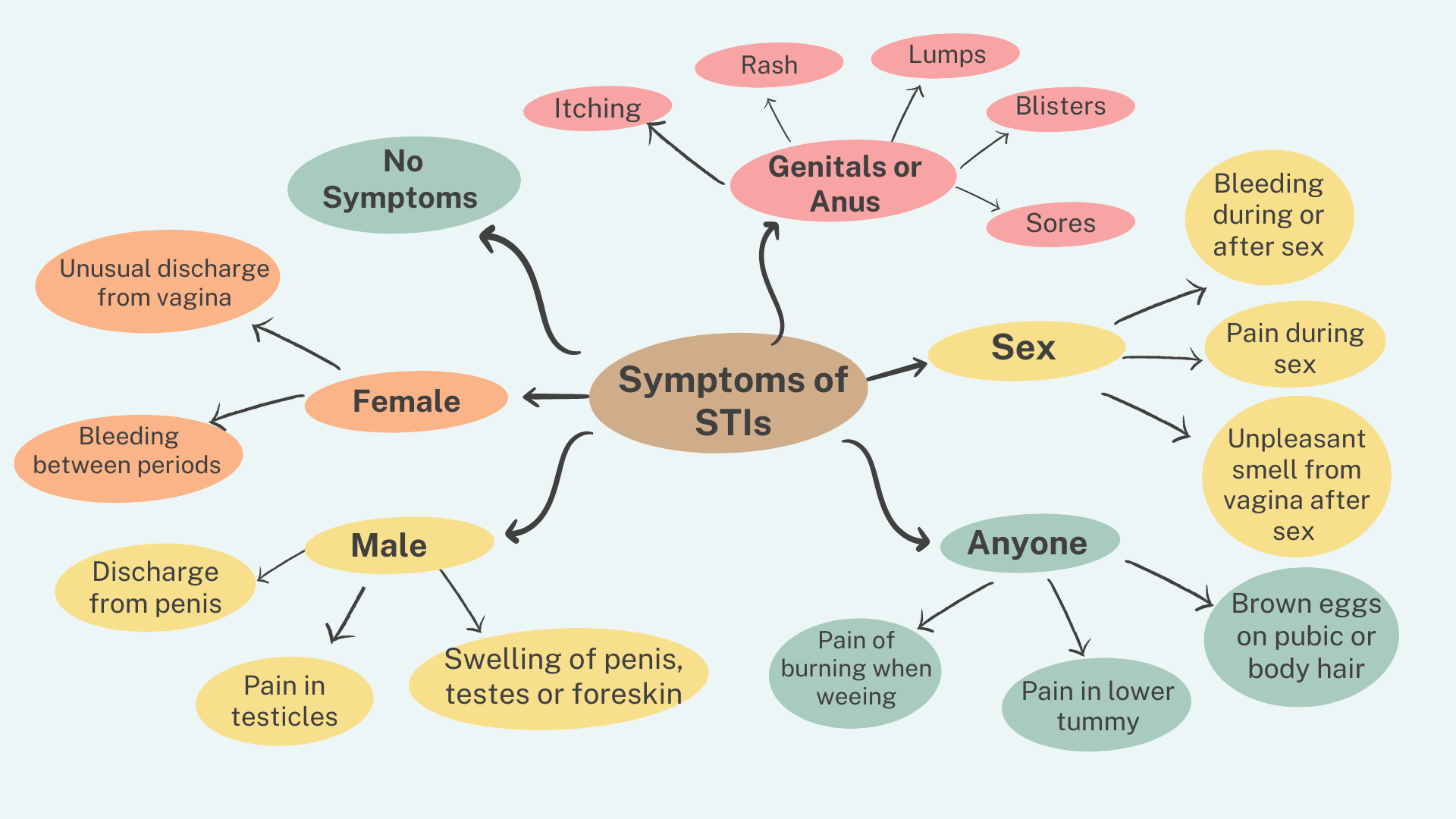 Symptoms can include:
Unusual discharge from vagina
Bleeding between periods
Discharge from penis
Pain in testicles
Swelling of penis, testes or foreskin
Bleeding during or after sex
Pain during sex
Unpleasant smell from the vagina after sex
Itches, rashes, lumps, blisters or sores around genitals or anus
Pain or burning when doing a wee
Pain in lower tummy
Brown eggs on pubic or other body hair
Not everyone has signs or symptoms of a STI. You can still have an infection and pass it on to someone else even if you have no symptoms
Treatment
Most sexually transmitted infections can be treated. Treatment should be started as soon as possible.
Some infections like HIV, genital warts and genital herpes never leave the body but there are drugs that can reduce the symptoms.
Untreated STIs can permanently damage your health and fertility. You can pass them on to someone else.
Where can you get help and advice?
You can get all tests and treatments at a sexual health clinic. GPs, contraception clinics, young people's services and some pharmacies may also provide testing for some infections. If they can't provide what you need, they will be able to give you details of the nearest service that can.
Sexual Health services in West Yorkshire
How to make an appointment
Kirklees Call 030 3330 9981 Mon to Thurs 8am to 5pm, Fri 8am to 3.30pm and Sat 9.30am to 11:30am
Bradford Call 030 3330 9500 Mon to Thurs 8am to 5pm, Fri 8am to 4.15pm and Sat 9.30am to 11:30am
Craven Call 01904 721111 Mon to Thurs 8.15am to 5pm, Fri 8.15am to 3.30pm and Sat 9am to 12pm
Calderdale Call 01422 261370 Mon to Fri 9am to 1pm
Wakefield Call 0800 1214860 Mon to Thurs 8.15am to 7pm and Fri 8.15am to 4pm
Leeds Call 0113 392 0333 or complete this form for advice
Remember you can also access sexual health advice and contraception from your GP surgery.
If you need advice out of hours you can call 111.
Under 18 Drop In

Leeds Sexual Health at the Merrion Centre (1st floor). If you are under 18 and need contraception, or STI testing or STI treatment, please come to drop in sessions on Monday and Wednesday from 3pm to 5pm. You will be seen on the day if possible. This is for young people who are 17 or younger.

Leeds have a live chat Monday to Friday 1.30pm to 4pm for sexual health service accessible by visiting their website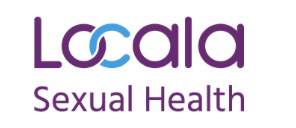 Locala run under 18s Queue and Wait clinics (no appointment needed, just turn up) in the following locations:
Every Monday: 3.30pm to 7pm at Princess Royal Health Centre, Greenhead Road, Huddersfield, HD1 4EW
Every Tuesday: 3.30pm to 7pm at Cleckheaton Health Centre, Greenside, Cleckheaton, BD19 5AP
Every Wednesday: 3.30pm to 6.30pm at Howard House, 2nd floor, 6 Bank Street, Bradford, BD1 1EE
Calderdale Sexual Health Service Broad Street Plaza, Halifax HX1 1UB Mondays 3pm to 5pm
Advice

Text Chat Health Leeds 07520 619 750, Calderdale 07480 635297 or Bradford and Kirklees 07312 263032. Chat Health aim to reply to your text message within 24 hours 8.30am to 4pm, Mon to Fri.
You can find other local sexual health services through the NHS website.
Free postal chlamydia tests are available to people under 25 years old.
Further information

Brook provides free and confidential sexual health and wellbeing advice and services across the UK. They have information about STIs.

Sexwise gives honest advice about contraception, pregnancy, STIs, and pleasure. You can find out more about about about STI symptoms, treatment and how to protect yourself.