About Sex
Sexual activity can include kissing, sexual touching, oral, anal and vaginal sex with a penis or with any other type of object.
Sex should be something that you both enjoy and have safely.
If you are thinking about having sex it is important that you are ready, you agree to it, and can take responsibility for it.
Make sure that you get contraceptive advice to protect yourself from unplanned pregnancy and sexually transmitted infections.
Having sex for the first time
When you decide to have sex for the first time, there's no right or wrong way to do it. The most important thing is for you to both feel comfortable and do what makes you both feel good.
Consent. It's important that everyone involved gives consent at all times. This means agreeing freely to sex without any pressure.
Don't rush. The right time to have sex is when you are both ready and want to.
Communicate. Communication is the key to enjoyable sex. Talk with the person you are going to have sex with.
Be safe. Know about the contraception you want to use and discuss this with the person you are going to have sex with.
Relax. It's normal to feel nervous before you have sex for the first time but you shouldn't feel stressed. If this is the case then you should slow things down.
Go with the flow. In reality, things don't always go smoothly. The first time you have sex may feel uncomfortable and this is normal. That is why feeling ready and communicating with your partner is really important.
In the UK, the age of consent is 16. Read more about the age of consent and the law on The Mix website.
Video Carousel
Now showing: Video 1 of 2
Useful websites

Brook offer advice on many different areas related to sexual health for example on

Sexwise gives honest advice on contraception, pregnancy, STIs, and pleasure for example
Sexual Health services in West Yorkshire
How to make an appointment
Kirklees Call 030 3330 9981 Mon to Thurs 8am to 5pm, Fri 8am to 3.30pm and Sat 9.30am to 11:30am
Bradford Call 030 3330 9500 Mon to Thurs 8am to 5pm, Fri 8am to 4.15pm and Sat 9.30am to 11:30am
Craven Call 01904 721111 Mon to Thurs 8.15am to 5pm, Fri 8.15am to 3.30pm and Sat 9am to 12pm
Calderdale Call 01422 261370 Mon to Fri 9am to 1pm
Wakefield Call 0800 1214860 Mon to Thurs 8.15am to 7pm and Fri 8.15am to 4pm
Leeds Call 0113 392 0333 or complete this form for advice
Remember you can also access sexual health advice and contraception from your GP surgery.
If you need advice out of hours you can call 111.
Under 18 Drop In

Leeds Sexual Health at the Merrion Centre (1st floor). If you are under 18 and need contraception, or STI testing or STI treatment, please come to drop in sessions on Monday and Wednesday from 3pm to 5pm. You will be seen on the day if possible. This is for young people who are 17 or younger.

Leeds have a live chat Monday to Friday 1.30pm to 4pm for sexual health service accessible by visiting their website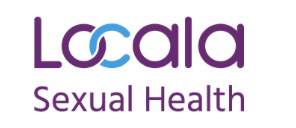 Locala run under 18s Queue and Wait clinics (no appointment needed, just turn up) in the following locations:
Every Monday: 3.30pm to 7pm at Princess Royal Health Centre, Greenhead Road, Huddersfield, HD1 4EW
Every Tuesday: 3.30pm to 7pm at Cleckheaton Health Centre, Greenside, Cleckheaton, BD19 5AP
Every Wednesday: 3.30pm to 6.30pm at Howard House, 2nd floor, 6 Bank Street, Bradford, BD1 1EE
Calderdale Sexual Health Service Broad Street Plaza, Halifax HX1 1UB Mondays 3pm to 5pm
Advice

Text Chat Health Leeds 07520 619 750, Calderdale 07480 635297 or Bradford and Kirklees 07312 263032. Chat Health aim to reply to your text message within 24 hours 8.30am to 4pm, Mon to Fri.