Eczema
Eczema (dermatitis) is a common reason for a baby or child's skin to be just dry or red as well (inflamed).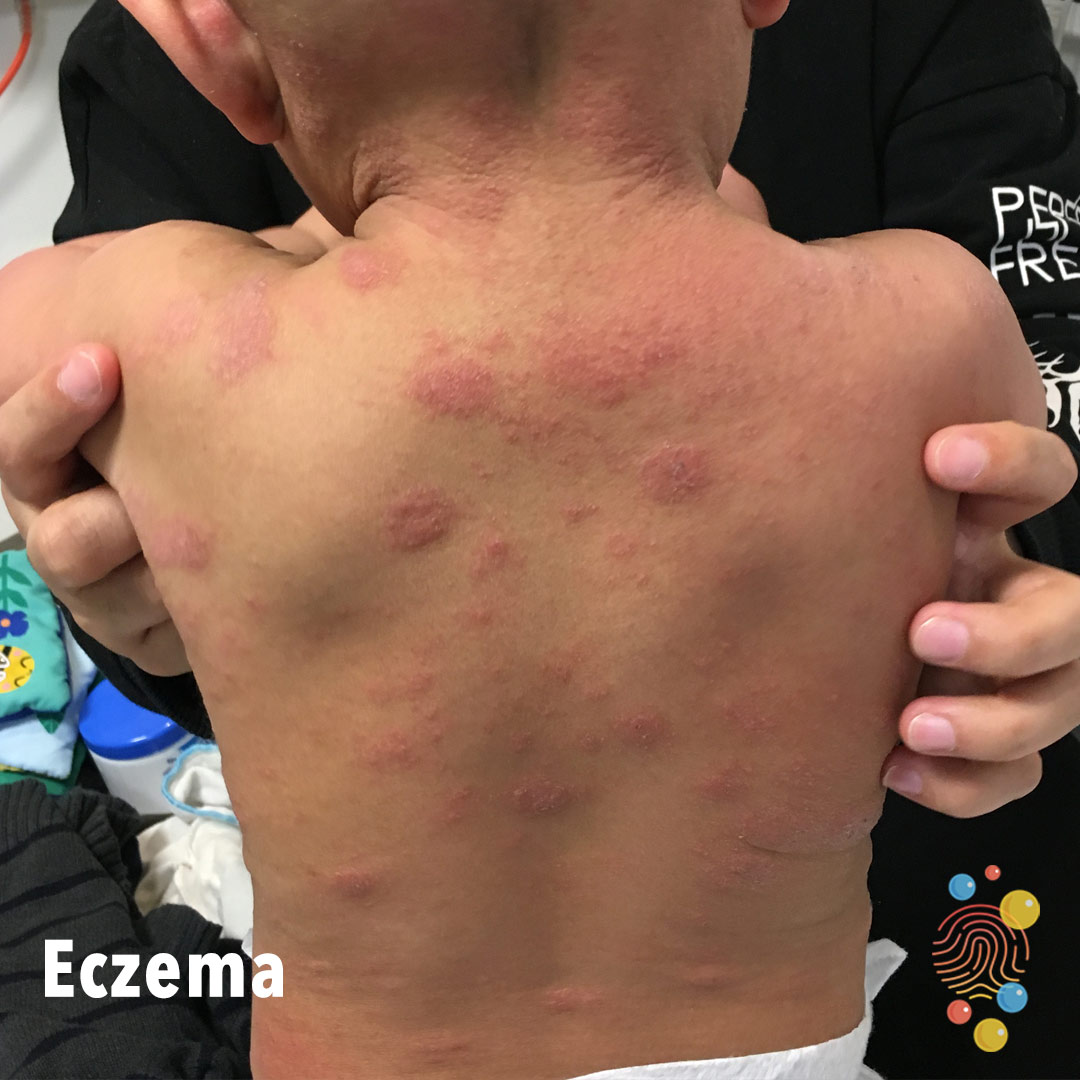 Eczema often runs in families as a part of the 'atopic' group of conditions that also include asthma, hayfever and food allergies. You do not inherit (pass down) a specific 'atopy' but more the tendency for 'atopy' which will be different in different people.
Eczema has many triggers that include:
Irritants such as soap, clothing (wool, polyester), cigarette smoke, chlorine in swimming pools
Changes in the climate such as drier air or temperature (too cold or too hot)
Environmental allergens such as house dust mite and moulds
Viral illnesses
Hormone changes
Stress and anxiety
Rarely foods

Immediate reactions ( less than 1 hour ) after eating
Delayed reactions (4 to 6 hours) after eating with a flare of eczema
Treatment
Dry skin: Moisturising cream (emollients) can be applied 4 to 5 times a day when the skin is very dry. They should still be applied once or twice a day when skin feels normal
Redness (inflammation): Steroid creams or ointments are needed
Infection: May need antibiotics if the skin is very red and hot all over, showing white head spots, is broken down in lots of places and, or weeping
Itch: This is due to skin dryness and, or inflammation. It needs treatment as above
Further Information
Eczema society website.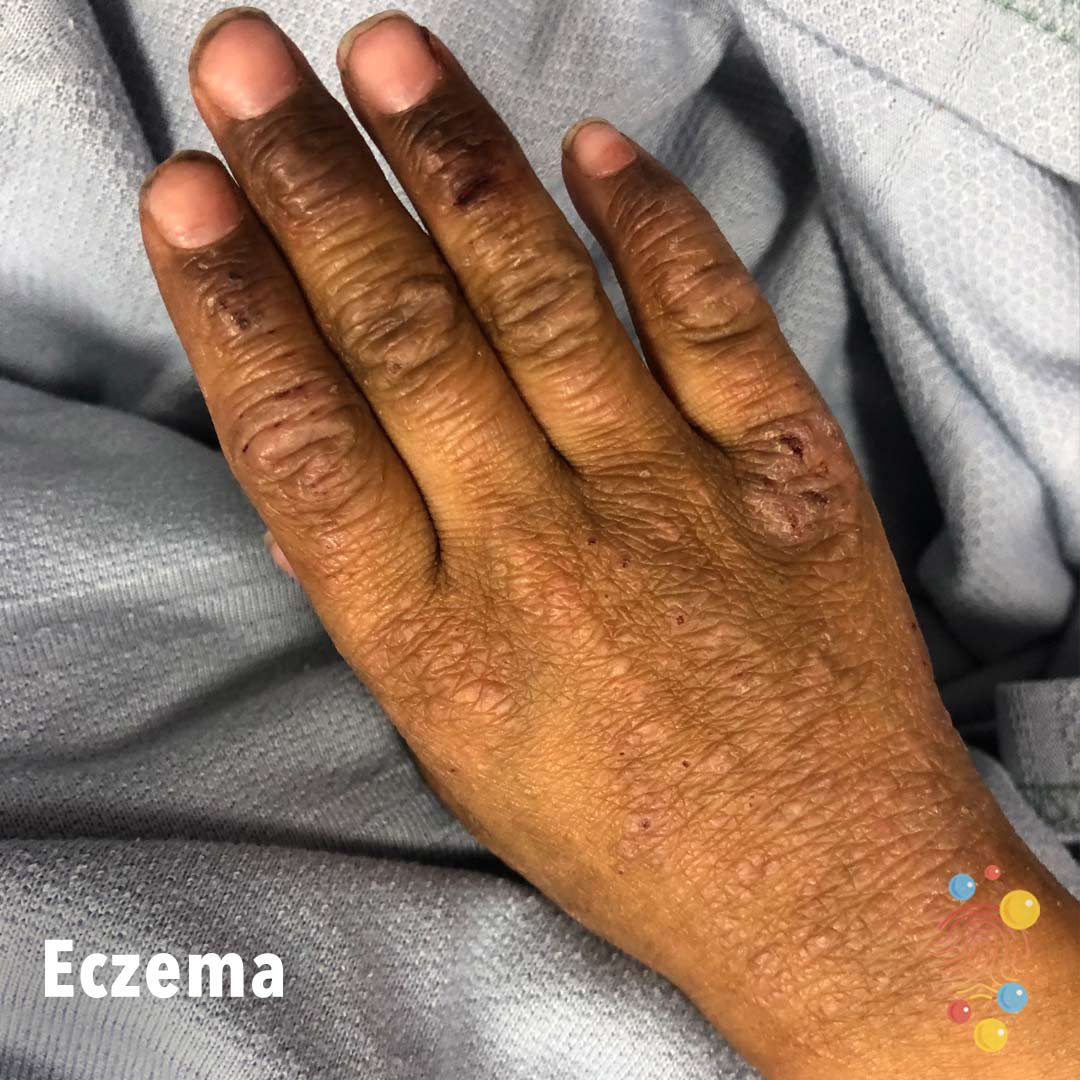 Picture credit: Skin Deep is a project developed by two groups in the UK who aim to produce resources that educate professionals and public about skin presentations in children with different skin colours.
Where should you seek help?
This guidance has been reviewed and adapted by healthcare professionals across West Yorkshire with consent from the Hampshire development groups.